USA or other alternatives–where should Indian students go now for abroad studies?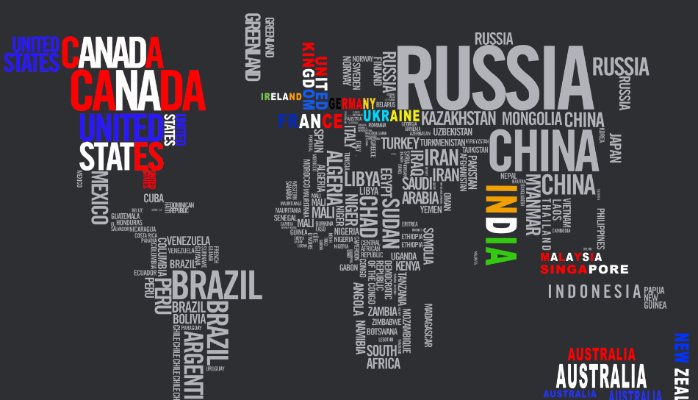 What's your choice under Trump's administration? Will you consider other countries for your abroad studies?
Should we call it Trump's USA? No! It's too early to decide that. The upsurge of heated discussions and political debates worldwide doesn't seem to stop. And it's too early to draw a conclusion on anything since 'change' is the only thing that is permanent! (Heard this before?)
Premonitions are thick and, so far, Trump's administration has been working on curbing the number of illegal immigrants moving to the USA. This means students who have honest reasons to study in the USA are not being barred from entering into the country.
However, taking advantage of this uncertain situation many countries have started to capitalise and help Indian students who are having second thoughts, rather cynical, of studying in the USA.
Some of the better alternatives, including a few anglophone countries for higher studies abroad at this point in time are as follows:
1. Ireland:
Exciting times ahead! Ireland has announced its two-year stay-back option for postgraduates, diploma holders and research scholars. This rule was announced on 2 Feb'17. According to a spokesperson, this rule will help students who have been awarded degrees from recognised Irish higher education institutions to stay back for 2 years and pursue jobs.
This new move was part of last year's venture that promises to increase Ireland's revenue through education sectors from €1.58 to €2.1 Billion by 2020.
2. Canada:
President Trudeau has been welcoming people from across the world. We have seen it in figures recently when our advisors noticed that there was a huge increase in the number of students moving to Canada for their higher studies.
Surprisingly, according to a report, in 2016 over 40,000 study permits were issued to Indian students to study in Canada.
Canada has earned a good status of providing quality education and life to international students, not to mention its three-year work permit that encourages many to choose this country for their career.
3. Australia:
Both masters and bachelors students studying in Australia for a minimum of two years are granted post-study work visas for another two years. Once they get a job, they can apply for a work permit and then permanent residency. However, chances are you can get a PR directly without a work permit.
Speak to our advisors to know more about the above norms and how you can apply for your higher studies in Australia.
4. Germany:
83% of Indian students going to Germany opt for STEM programmes and why not! Germany has some exciting offers like EU Blue Card and an unlimited work and residence permit for international students.
The German federal office permits international students to stay back for 18 months post-studies, to seek employment. That's a tad good offer!
5. France:
Nearly 4,000 Indian students go to France every year for their higher studies, according to a government report.
An exclusive offer of two years of post-study stay back option is available for students who study at premier French business and engineering schools. They can use the time (two years) in hand to look for jobs.
In an interview, Anne-Laure Desjonqueres, first counsellor at the French embassy in India said: "We have adopted an attractive visa policy. Procedures for Indian students wishing to study in France have been simplified. Furthermore, Indian alumni who hold a degree at the master's or higher level from a French higher education institution are being granted tourist or business visas with a five-year validity period. Finally, the talent passport, a newly created long-term residence permit (four years), is designed for highly skilled foreigners (researchers, scientists, artists) wishing to settle in France."
What we are saying!
On 7 March 2017, Trump signed a new executive order stating to ban the six Muslim-majority countries for 90 days. This rule will be effective from 16 March'17 and will suspend visa processing from these countries. Official news says that there will be more executive orders in the near future.
Last two years have seen increasing numbers of H-1B visas in the USA and one major reason was the attractive Optional Practical Training (OPT) offer that drew a large number of Indian students, especially towards pursuing STEM. American Council on Education President, Molly Corbett Broad said: "The ACE's concern was that the new executive order would create 'a climate where it is far more difficult for international students and scholars to view this country as a welcoming place for study and research'."